We're finally getting a puppy! I've only been asking for one since we first started dating! And let's be honest, I was asking for one even before then from anyone who would listen. We just got word back from a breeder who we'd contacted about her litter of bloodhound puppies, and got our pick of 5 different puppies.
So, here he is...in all his glory, introducing Henry!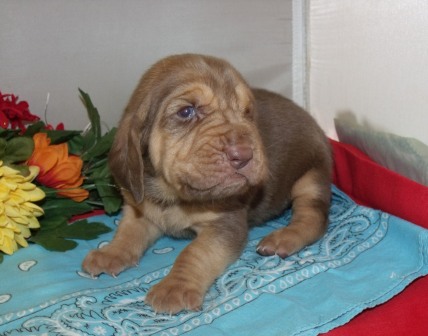 photo credit: Patricia Finch
His name right now with the litter, to differentiate him from his siblings, is "Aaron". Tim suggested he could be Henry Aaron, aka Hank Aaron ;) He'll be ready to come home the second week in July. We couldn't be more excited!
xo
Kate
(note: we fully support the ASPCA, and commend anyone who chooses to rescue/adopt a dog. However it just wasn't an option for us with our small cat who is already slightly afraid of dogs.)